William
Bullock
Adjunct Assistant Professor
Adjunct or Visiting, Environmental Health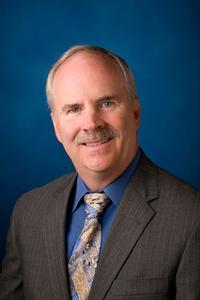 Billy Bullock holds a Doctorate in Health Science with an emphasis in Health & Safety Management from Nova Southeastern University, a Masters degree in Environmental Health Science from Tulane University and a Bachelors of Science in Physical Geography/Geology from the University of South Alabama.
Dr. Bullock is currently the Industrial Hygiene Program Manager for CSX Transportation. His previous positions include Director of Health & Safety at Georgia Pacific's Palatka Operations; Global Manager of Health & Safety for the Arizona Chemical, a company of International Paper; and Sr. Process Industrial Hygienist for International Paper's Corporate Industrial Hygiene group.
In addition, Dr. Bullock has been an Adjunct Instructor in the Division of Environmental and Occupational Health, Emory University's Rollins School of Public Health since 1993.
He is both a Certified Industrial Hygienist and a Certified Safety Professional.
Publications
Bullock, W. H.

,

2006

,

Co-Editor, A Strategy for Assessing and Managing Occupational Exposures, 3rd Ed. Virginia:

,

AIHA Press

, ,

Bullock, W.H.

,

2001

,

A Practical Approach to Exposure Assessment Programs in the Private Sector

,

Applied Occupational and Environmental Hygiene

, 16(2),

257-262

Bullock, W.H.

,

1995

,

Mouthpiece Respirator Cartridge Performance Evaluation Following Passive Exposure In Kraft Pulp Mills

,

Technical Association of The Pulp and Paper Industry (TAPPI) Journal

, 78(7)),

Bullock, W.H.

,

1994

,

A Pilot Study Of The Particle Size Distribution Of Dust In The Paper and Wood Products Industry

,

American Industrial Hygiene Association Journal

, 55,