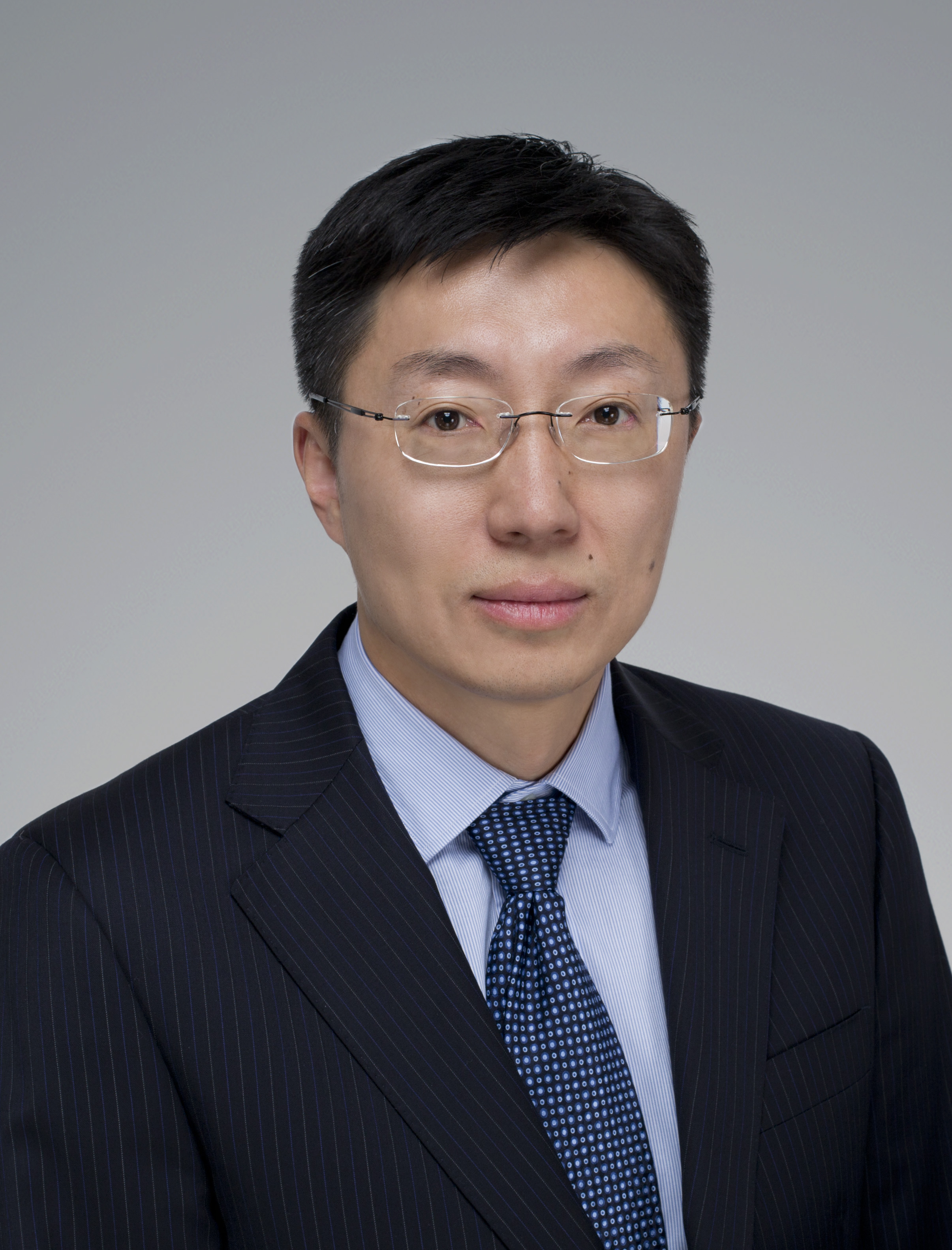 Dr. Yang Liu is the Chair and Gangarosa Distinguished Professor in the Gangarosa Department of Environment Health at the Rollins School of Public Health of Emory University. His research interests include satellite aerosol retrieval and product design, the application of satellite data in public health research, the potential impacts of global climate change on public health, GIS and spatial statistics. Over the past 13 years, Dr. Liu has been funded by NASA, CDC, NIH, EPA, HEI, and WHO to apply satellite data in air quality modeling and study the impact of climate change on air quality and human health using remote sensing and model simulations, and health impact of climate change related to extreme heat, wildfires, and ambient air pollution. He was an ORISE faculty fellow at the National Center for Environmental Health at the US CDC and a Co-investigator of USEPA's Southeastern Center for Air Pollution and Epidemiology. He is a science team member of the NASA EVI-3 MAIA and Terra MISR missions, and a PI member of the NASA AQAST, HAQAST and HAQAST2 Team.
For a complete list of Dr. Liu's publications, visit his ResearchGate page or Google Scholar page. His research group website on Emory ScholarBlogs can be found here.
View Resume
Areas of Interest
Air Pollution
Climate and Health
Remote Sensing
Risk Assessment
Spatial Analysis/GIS
Statistical Modeling
Education
Ph.D. 2004, Harvard University
M.S. 1999, University of California
B.S. 1997, Tsinghua University
Courses Taught
EH 586: Adv Sem Clm Chg&Hlth:Rsrch&Pol
Affiliations & Activities
Apr 8, 2020, Emory reported our work on the NASA EVI-3 MAIA investigation.
Nov 13, 2019, our group participated in the Lancet Countdown project in 2018. Our global population weighted wildfire exposure indicator appears in the 2019 Countdown report published in the journal Lancet.
Oct 22, 2017, The Rollins Magazine featured our work on climate change research using high-resolution data.
May 1, 2017, The Rollins Magazine featured our work on the NASA EVI-3 MAIA investigation.
Oct 3, 2016, Emory News reported our participation in the NASA EVI-3 MAIA investigation.
Mar 10, 2016. NASA Selects the MAIA instrument as an Earth Venture mission.
Feb 1, 2016. Our recent study on China's particle air pollution trends is featured as a Science Selection news report in Environmental Health Perspective.
Publications
Vu B, Bi J, Wang W, Huff A, Kondragunta S, Liu Y

,

2022

,

Application of geostationary satellite and high-resolution meteorology data in estimating hourly PM2.5 levels during the Camp Fire episode in California

,

Remote Sen Environ

, 271,

112890

Stowell J, Geng G, Yang C, Fu J, Scovronick N, Strickland M, Liu Y

,

2022

,

Asthma exacerbation due to climate change-induced wildfire smoke in the Western US

,

Environ Res Lett

, ,

Liang F, Xiao Q, Huang K, Yang X, Liu F, Li J, Lu X, Liu Y, Gu D

,

2020

,

The 17-y spatiotemporal trend of PM2.5 and its mortality burden in China

,

Proc Natl Acad Sci

, ,

Stowell J, Geng G, Saikawa E, Chang H, Liu Y, Strickland M.

,

2019

,

Associations of Wildfire-specific PM2.5 Exposure on Cardiorespiratory events in Colorado 2011-2014

,

Environ Int

, 133,

article 105151

Zhou Y, Meng X, Belle J, Zhang H, Kennedy C, Al-Hamdan M, Wang J, Liu Y

,

2019

,

Spatiotemporal patterns of solar and UV irradiances in the contiguous United States

,

Environ Pollut

, 252,

130-140

A. Cohen, M. Brauer, R. Burnett, H. Anderson, K. Estep, J. Frostad, B. Brunekreef, L. Dandona, R. Dandona, V. Feigin, G. Freedman, B. Hubbell, H. Kan, L. Knibbs, Liu Y, R. Martin, L. Morawska, C. Pope, H. Shin, K. Straif, R. Dingenen, A. van Donkelaar, T. Vos, C. Murray, M. Forouzanfar

,

2017

,

Estimates and 25-year trends of the global burden of disease attributable to ambient air pollution: an analysis of data from the Global Burden of Diseases Study 2015

,

Lancet

, 389,

1907-1918

Hu X, Belle JH, Meng X, Wildani A, Waller LA, Strickland MJ, Liu Y

,

2017

,

Estimating PM2.5 Concentrations in the Conterminous United States Using the Random Forest Approach

,

Environ Sci Technol

, 51,

6936-6944

Stowell JD, Kim Y-m, Gao Y, Fu JS, Chang HH, Liu Y

,

2017

,

The impact of climate change and emissions control on future ozone levels: implications for human health

,

Environ Int

, 108,

41-50