Vicki
Hertzberg
Professor
Jointly Appointed, Biostatistics and Bioinformatics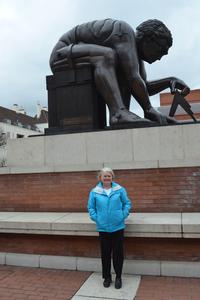 I have had a long career in which I have collaborated on the design and analysis of observational and randomized studies in medicine and public health. Methodologically my research focused on analysis of dependent data as well as on measures of interobserver variability. Currently I am very focused on network science in public health.
After my PhD was defended in 1980 I began my faculty career at University of Cincinnati in the Divison of Epidemiology and Biostatistics, Department of Environmental Health. I was tenured and promoted to associate professor there.
In 1993-94 I was a Visiting Associate Professor at University of California - San Francisco.
In January 1995 I moved south and became chair of the Department of Biostatistics at Emory University, Atlanta, GA. I stepped down from that position in December 2001, and remain on the Emory faculty, although the department is now named the Department of Biostatistics and Bioinformatics. I conceived and directed the MSPH program in Public Health Informatics, although I no longer direct anything. I am currently working on developing an MSPH curriculum in Public Health Analytics.
View Resume
Areas of Interest
Behavior and Health
Disease Surveillance
Infectious Disease
Statistical Modeling
Education
PhD 1980, University of Washington
Courses Taught
INFO 544: Network Science for Pub. Hlth