Stanley
Foster
Emeritus Professor
Professor Emeritus, Global Health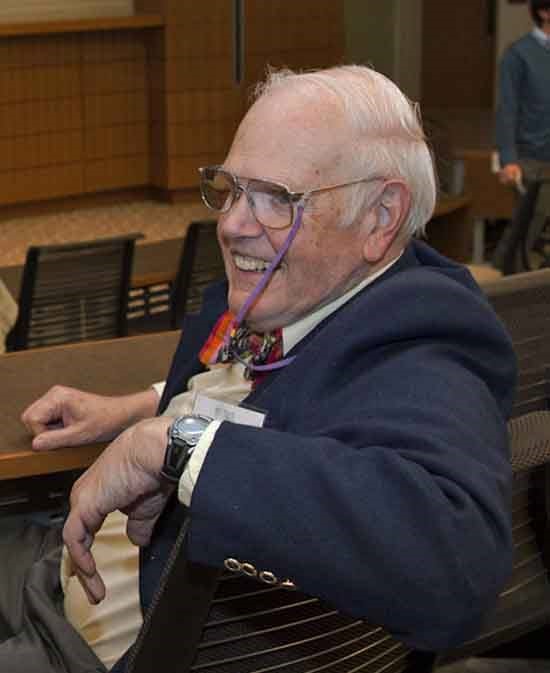 After graduating from Williams College (1955) and the University of Rochester School of Medicine (1960), I spent two years as a CDC Epidemic Intelligence(EIS) Officer assigned to the Indian Health Service in Arizona. In addition to my main responsibility examining 10,000 school children per year for trachoma and treating the 20% trachoma infected, I also had the opportunity to investigate other health emergencies as they arose: Plague, Rabies, Measles, Shigella, Food Poisoning, Kerato-Conjuntivitis (Philadelphia, Talequah Oklahoma, and La Paz Bolivia), Diabetes in Pima Indians, and Rotavirus in the Truck Islands in the South Pacific. In 1966, I was invited to join CDCs Smallpox Eradication Measles Control Program.. My assignments included Team Leader of Smallpox Eradication Measles Control Program in Nigeria (1966-1970); Epidemiologist and Subsequently Team Leader of WHO Smallpox Eradication Program in Bangladesh (1972-1976);. and WHO Smallpox Eradication Program in Somalia (3 months In 1977). The last endemic case of Variola Major (severe Smallpox) in the world occurred in Bangladesh on October 16, 1975. The last endemic case of Varola Minor in the world occurred in Somalia on October 22, 1977.
From 1980 to 1994, I worked with the International Health Program Office at CDC in its Combating Childhood Communicable Disease Project (CCCD). We partnered with 13 African countries to improve the health and survival of children under 5 through strengthening their capacity to prevent and treat diseases. We focused on prevention (immunization and malaria chemoprophylaxis of women); case management of the three priority killers of children (malaria, pneumonia, and diarrhea); communicating health behaviors, strengthening health information systems; and carrying out operations research. During this period, I began teaching global health policy and global program managment at Emory's emerging School of Public Health.
I joined Emory's Public Health Faculty in 1994. I taught Global Health Challenges and Opportunities in the fall, Community Transformation in the winter; and Evidence Based Strategies (a case study of Oromia Region in Ethiopia) in the spring. Using examples drawn from field work in 40 countries, priority was given to strengthening the capacity of learners to effectively empower communities in identifying and overcoming barriers to health and well being.
On April 17, 2013, I gave my Last Leacture (50 Years of Public Health, Lessons Learned, and Visions for the Future). I am greatful to all that make up the Rollins School of Public Health and the Hubert Department of Global Health for the opportunity to partner with learners, staff, and faculty in developing the next genereations of global health leaders.
HONORS
Rollins School of Public Health Distinguished Achievement Award
Emory Williams Distinguished Teaching Award - Emory University 2010
Dory Storms Award for Contributions to NGO Child Survival Projects (2008)
Williams College Bicentennial Medal (2006)
APHA: Lifetime Achievement Award for Excellence in International Health (2003)
Thomas Sellers Award (2002)
Rollins School of Public Health: Professor of Year (1996),
William C Watson Award Medal of Excellence (1991)
Williams College: DSc (HON) (1983)
WHO: Order of the Bifurcated Needle (1976)
University of Rochester School of Medicine: Alpha Omega Alpha (1960)
Areas of Interest
Behavior and Health
Disease Surveillance
Evaluation
Global Health
Immunizations/Vaccines
Maternal and Child Health
Public Health Practice
Education
AB 1955, Wiiliams
MD 1960, University of Rochester
Public Health 1982, Emory University
Courses Taught
GH 572: Community Transformation
Publications
Tarantola D, Foster SO,

,

2012

,

From Smallpox Eradication to Contemporary Global Health Initiatives

,

Vaccine, 2012, 29. Suppl. 4, D135-140.

, ,

Foster SO, K. Hughes, D. Tarantola, JW Glasser

,

2012

,

Smallpox Eradication in Bangladesh, 1972-1976

,

Vaccine, 2012, 29, Suppl. 4, D22-29

, 29,

D22-29

Glasser JW, SO Foster, JD Millar, JM Lane.

,

2008

,

Evaluating Public Health Response to Reintroduced Smallpox via Dynamic, Socially Structure, and Spacially Distributed Metapopulation, Models.

,

Clinical Infectious 2008, 46, Suppl 3, 182-194

, 46 (S3),

182-194

Foster SO

,

2008

,

Epidemic Investigations in International Settings

,

In Field Epidemiology, MH Gregg Editor, Oxford University Press, 2008

, ,

Foster SO

,

1998

,

Overcoming the political and cultural barriers to disease eradication.

,

In the Eradication of Infectious Diseases, WR Dowdle and DH Hopkins Editors, Dahlem Reports, John Wiley

, ,

125-136

Foster SO Gangarosa G

,

1996

,

Passing the epidemiologic torch from Farr to the World: Legacy of Alexander D. Langmuir

,

Am J Epid, 1996, 8, S65-S71

, 8 S,

65-71

Foster SO, Spiegel RA & Mokdad A

,

1993

,

Immunization, oral hydration therapy, and malaria chemoprophylaxis in under-five children in Bomi and Grand Cape Mount Counties Liberia

,

Int J Epid, 1993, 22, Suppl.1, 50-55

, 22 S1,

50-55

Foster SO, McFarland DA, John AM

,

1993

,

Measles

,

Disease Control Priorities in Developing Countries, 1993, Editors Jamison DT, Mosley WH, Oxford University Press-World Bank.

, ,

Foster SO

,

1993

,

Monitoring Child Survival Programs in Africa -The African Child Survival Initiative

,

Int J Epid, 1993, 22, Suppl 1, 2-7

, ,

Foster SO, J Shepperd, JH Davis, et al.

,

1990

,

Working with African Nations to Improve the Health of their children

,

JAMA, 1990, 263, 3303-3305

, 263,

3303-3305

Foster SO, Weisfeld JS,

,

1989

,

Epidemiologic Methods for Monitoring the Health Transition

,

The Health Transition, 1989, 3, 259-268

, ,

Toole MS, Foster S0

,

1989

,

Famines

,

The Public Health Consequences of Disasters,1989, DHHS, PHS, CDC

, ,

Foster SO, A Deria.

,

1983

,

Smallpox Eradication in Somali Nomadic Encampments, the Search for a Culturally Acceptable Method of Case Detection, Case Isolation, and Outbreak Control

,

Medical Anthropology

, 7,

19-25

Foster SO, EH Palmer, GW Gary, et al.

,

1980

,

Gastroenteritis due to rotavirus in an isolated Pacific Group

,

Journal of Infectious Disease

, 141,

32-29

Foster SO, NA Ward, AK Joarder, N Arnt, D Tarantola, M Rahman, K Hughes.

,

1980

,

Smallpox Surveillance in Bangladesh: 1- Development of Surveillance Containment Strategy

,

International Journal of Epidemiology

, 9,

329-334

Hughes K, SO Foster, D Tarantola, H Mehta, JL Tulloch, AK Joarder.

,

1980

,

Smallpox Surveillance in Bangladesh: II - Smallpox Facial Scar Survey Assessment of Surveillance Effectiveness

,

International Journal of Epidemiology

, 9,

335-340

Foster SO, Ag El Sid, A Deria.

,

1978

,

Spread of Smallpox among a Somali Nomadic Group

,

Lancet

, II,

831-833

Foster SO, EW Brink, DL Hutchins et al.

,

1972

,

Human Monkeypox

,

Bulletin of WHO

, 46,

569-576

Foster SO. J Pifer

,

1971

,

Mass Measles Control in West and Central Africa

,

African Journal of Medical Science

, 2,

151-158

Foster SO

,

1965

,

Trachoma in an American Indian Village

,

Public Health Reports

, 80,

829-832

Foster, SO

,

1945

,

Immunization Opportunities Taken and Missed

,

Rev Inf Dis, 1989, 11, S3, 629

, ,