Paul
Emerson
Professor
Jointly Appointed, Global Health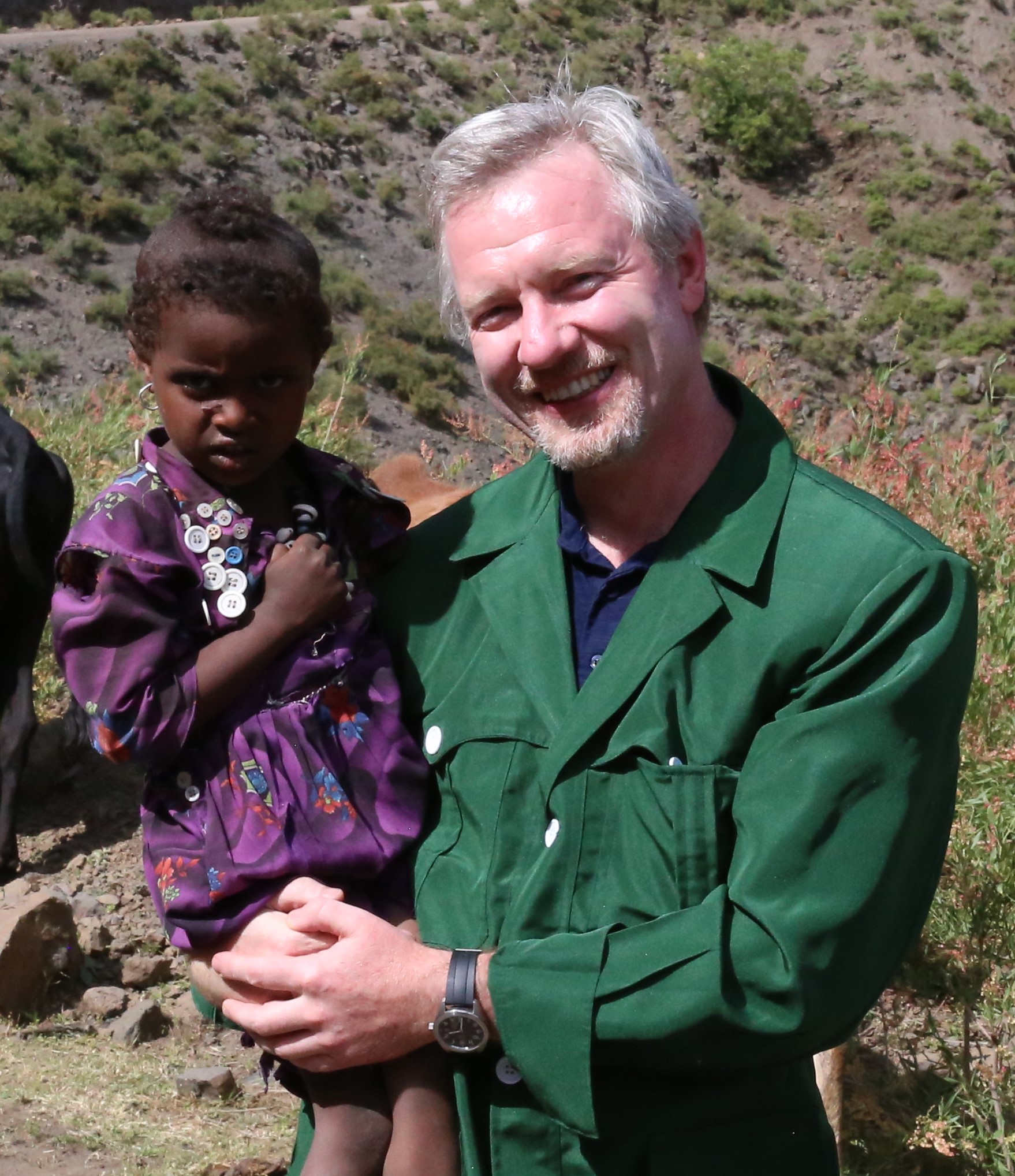 Dr. Emerson has been the Director of the International Trachoma Initiative (ITI) at the Emory affiliate Task Force for Global Health since January 2014 and has responsibility and oversight of a local and international staff of 31 people. The ITI manages the Pfizer donation of Zithromax - a key component of the global program to eliminate blindness from trachoma by the year 2020 - for 31 countries, and expects to ship over 100 million treatments in 2016.
Prior to taking the leadership at ITI, Dr. Emerson was the Director for the Trachoma Program at Emory affiliate The Carter Center from 2004-2013. At The Carter Center Dr. Emerson established the global flagship programs for trachoma control and worked with multiple academic partners to establish the evidence base for the current guideline in the global program.
Dr. Emerson started his career in tropical medicine at the Medical Research Council in The Gambia where he designed and implemented cluster-randomised controlled trials of environmental interventions for infectious disease control. He is an author on over 100 peer-reviewed scientific papers and recipient of several international awards for his humanitarian work.
Areas of Interest
Epidemiology
Infectious Disease
Affiliations & Activities
Executive Group of International Coalition for Trachoma Control; Editorial Board of Transactions of the Royal Society of Tropical Medicine and Hygiene; Pfizer/ITI Trachoma Expert Committee; WHO Global Alliance for the Elimination of Blinding Trachoma; fellow of the Royal Entomological Society; fellow of the Royal Society of Tropical Medicine and Hygiene; fellow of the American Society of Tropical Medicine and Hygiene
Peer reviewer for scientific journals and grant making bodies:
Journals: Lancet, Lancet Infectious Diseases, Journal of Infectious Disease, Malaria Journal, PLoS Medicine, PLoS NTDs, PLoS ONE, Eye, Bulletin of the World Health Organization, Transactions of the Royal Society of Tropical Medicine and Hygiene, Tropical Medicine and International Health, Clinical Infectious Diseases, International Ophthalmology, Annals of Tropical Medicine and Parasitology, Social Science in Medicine, Investigative Ophthalmology and Visual Science, Ophthalmic Epidemiology, Journal of Tropical Medicine, Drugs, BMC Public Health.
Grant making bodies: Bill and Melinda Gates Foundation, World Bank, Wellcome Trust (UK), National Institutes of Health (US), Lions Clubs International Foundation, Leverhulme Trust (UK).
Publications
Gebre T, Ayele B, Zerihun M, Genet A, Stoller NE, Zhou Z, House JI, Yu S, Ray K, Emerson PM, Keenan JD, Porco TC, Lietman TM, & Gaynor BD

,

2012

,

Comparison of annual versus twice-yearly mass azithromycin treatment for hyperendemic trachoma in Ethiopia: a cluster-randomised trial.

,

Lancet

, ,

House JI, Ayele B, Porco TC, Zhou Z, Hong KC, Gebre T, Ray KJ, Keenan JD, Stoller N, Whitcher JP, Gaynor BD, Emerson PM, & Lietman TM

,

2009

,

Assessment of herd protection against trachoma due to repeated mass antibiotic distributions: a cluster-randomised trial

,

Lancet

, 373,

1111-1118

Porco TC, House J, Ayele B, Keenan J, Hong KC, Gebre T, Zhou Z, Stoller N, Ray KJ, Whitcher JP, Emerson PM, Gaynor BD, & Lietman TM

,

2009

,

Effect of mass distribution of azithromycin for trachoma control on overall mortality in Ethiopian children: A randomized trial

,

Journal of the American Medical Association

, 302,

962-968

Ngondi J, Onsarigo A, Matthews F, Reacher M, Brayne C, Baba S, Solomon AW, Zingeser J, & Emerson PM

,

2006

,

Effect of 3 years of SAFE (surgery, antibiotics, facial cleanliness, and environmental change) strategy for trachoma control in southern Sudan: a cross-sectional study

,

Lancet

, 368,

589-595

West SK, Emerson PM, Mkocha H, Mchiwa W, Munoz B, Bailey R, & Mabey D

,

2006

,

Intensive insecticide spraying for fly control after mass antibiotic treatment for trachoma in a hyperendemic setting: a randomised trial

,

Lancet

, 368,

596-600

Emerson PM, Lindsay SW, Alexander N, Bah M, Dibba, S-M., Faal HB, Lowe KO, McAdam KPWJ, Ratcliffe AA, Walraven GEL, & Bailey RL

,

2004

,

Role of flies and provision of latrines in trachoma control, a cluster-randomised controlled trial

,

Lancet

, 363,

1093-1098

Emerson PM, Lindsay SW, Walraven GEL, Faal H, Bøgh C, Lowe K, & Bailey RL

,

1999

,

Effect of fly control on trachoma and diarrhoea

,

Lancet

, ,