Michelle
Kegler
Professor
Faculty, Behavioral Sciences/Health Ed.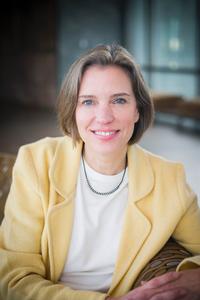 I have almost 30 years of experience in community-based chronic disease prevention, both as a practitioner and an academic researcher. At present, I am Director of the Emory Prevention Research Center (EPRC) which focuses on primary and secondary prevention of cancer and other chronic diseases, with an emphasis on tobacco control, physical activity and healthy eating in rural communities. We also have evaluation contracts and are active in dissemination and implementation research. My team has recently completed two large RCTs, one addressing weight gain prevention and the second focused on smoke-free homes. I'm committed to engaging with the public health practice community and using participatory approaches. Much of my research focuses on translation with community engagement as a central tenet. I am co-director of the Atlanta Clinical and Translational Science Institute's community engagement research program and co-director of the NIEHS-funded HERCULES Center's community outreach and engagement core—which is part of Emory's environmental health research center focused on the exposome. I also direct the Winship Cancer Institute's developmental Intervention Development, Implementation and Dissemination shared resource.
Areas of Interest
Cancer Prevention
Community Based Research
Evaluation
Health Promotion
Obesity Prevention
Smoking Prevention/Cessation
Education
DrPH 1995, University of North Carolina-Chapel Hill
M.P.H. 1985, University of Michigan
B.A. 1983, University of Minnesota
Courses Taught
BSHE 721: Apply Theory PubH Rsrch&Pract.
Publications
Kegler M, Escoffery C, Bundy L, Berg C, Haardoerfer R, Yembra D, Schauer, G.

,

2012

,

Pilot study results from a brief intervention to create smoke-free homes

,

Journal of Environment and Public Health 2012;2012:951426

, 2012,

951426

Kegler M, Swan D.

,

2012

,

Advancing coalition theory: the effect of coalition factors on community capacity mediated by member engagement.

,

Health Education Research

, 27,

572-84

Kegler M, Riger J, Honeycutt S

,

2011

,

The role of community context in planning and implementing community-based health promotion projects

,

Evaluation and Program Planning

, 34,

246-53

Michelle Kegler

,

2012

,

United Way partnership targets families to reduce secondhand smoke exposure

,

, ,

Kegler M, Rigler J, Honeycutt S.

,

2010

,

How does community context influence coalitions in the formation stages? A multiple case study based on the Community Coalition Action Theory

,

BMC Public Health

, 10,

90

Hermstad A, Swan D, Kegler M, Barnette J, Glanz K

,

2010

,

Individual and environmental correlates of dietary fat intake in rural communities: A structural equation model analysis

,

Social Science and Medicine

, 71,

93-101

Kegler M, Alcantara I, Veluswamy J, Haardoerfer R, Hotz J, Glanz K

,

2012

,

Results from an intervention to improve rural home food and physical activity environments.

,

Progress in Community Health Partnerships

, 6,

265-77

Kegler M, Swan D, Alcantara I, Wrensford L, Glanz K.

,

2012

,

Environmental influences on physical activity in rural adults: the relative contributions of home, church, and work settings.

,

Journal of Physical Activity and Health

, 9,

996-1003

Torrance, K.

,

2014

,

No-smoking zone - Changing smokers' habits to protect children at home

,

Public Health Magazine

, ,

Kegler M, Haardoerfer R, Alcantara I, Gazmararian J, Veluswamy J, Hodge T, Addison A, Hotz H

,

2016

,

Impact of improving home environments on energy intake and physical activity: A randomized controlled trial.

,

American Journal of Public Health

, 106,

143-52