Kelli Stidham
Hall
Associate Professor
Faculty, Behavioral Sciences/Health Ed.
Jointly Appointed, Epidemiology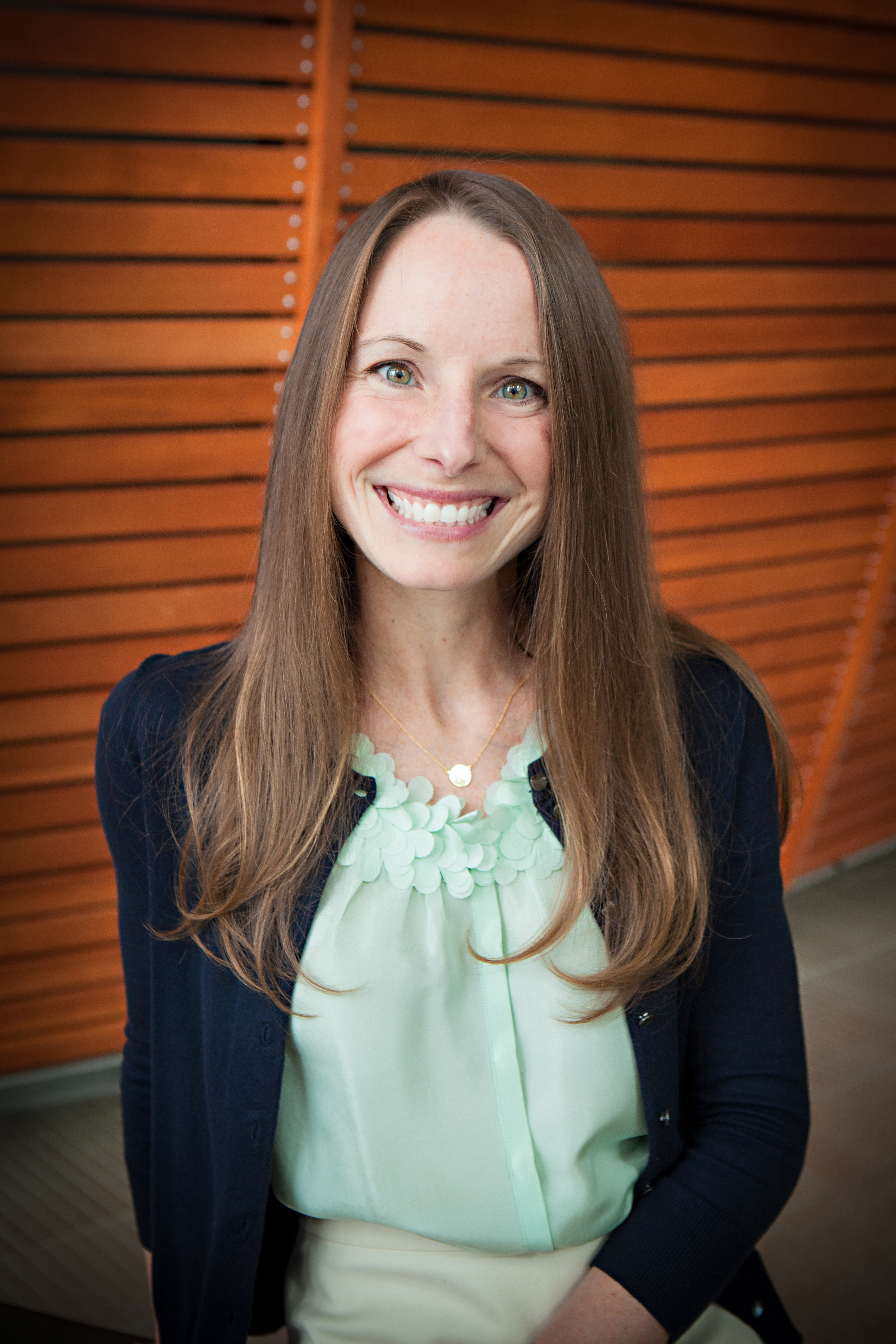 I am an Associate Professor in the Departments of Behavioral Sciences and Health Education, Epidemiology, and Obstetrics and Gynecology at Emory University. I am also the Founding Director and Principal Investigator of the Center for Reproductive Health Research in the SouthEast (RISE) at Emory. My research uses a biosocial framework, social ecological perspective, and interdisciplinary approach to understand and address the multi-level social determinants of reproductive health, including the complex factors shaping access to care, service delivery and health policies, in the United States and in Africa. My research also addresses the intersections between reproductive, mental and physical health during adolescence and young adulthood. I am especially interested in the interrelated social, behavioral and biological causes and consequences of early and unintended pregnancy and how those processes shape health disparities in family planning. Originally trained as an advanced nurse practitioner and with over 15 years of clinical practice experience, I am also interested in integrated models of health care that concurrently address young women's reproductive, mental, behavioral and physical health. While trained in a variety of methods, my expertise lies in epidemiology and demography including advanced quantitative analyses (e.g. multilevel and hazard models) and survey methods. Prior to joining the faculty in the Rollins School of Public Health, I was a National Institutes of Health "BIRCWH" K-12 Scholar and faculty member in the Department of Obstetrics & Gynecology and Institute for Social Research at the University of Michigan. I completed my PhD at Columbia University and Postdoctoral Fellowship at Princeton University. I currently serve on the Board of Directors of the Society for Family Planning and Society for Family Planning Research Fund, the Editorial Board of Contraception journal, and the Executive Committee of the National Medical Committee of Planned Parenthood Federation of America, and recently served as Section Counselor for the American Public Health Association Sexual and Reproductive Health Section. Within Emory, I serve on the University Senate and University Faculty Council, as well as on the leadership teams of our NIH-funded BIRCWH and SCORE women's health research training programs. Among numerous research honors, I have been awarded the Outstanding Young Professional in Population, Sexual and Reproductive Health by APHA in 2014, the Robert DuRant Statistical Rigor and Scientific Innovation in Adolescent Health Research Award from the Society of Adolescent Health and Medicine in 2014 and the National Academy of Medicine's Emerging Leaders in Health and Medicine Award in 2020.
View Resume
Areas of Interest
Adolescent Health/Child Health
Global Health
Maternal and Child Health
Mental Health
Health Disparities
Health Services Research
Reproductive Health
Social Epidemiology
Women's Health
Longitudinal Analysis
Affiliations & Activities
Affiliations:
Joint Appointment, Department of Gynecology and Obstetrics, Emory University
Current or Recent Projects:
Founding Director and Principal Investigator, Center for Reproductive Health Research in the SouthEast (RISE), Anonymous Foundation

Principal Investigator, Stress and Unintended Pregnancy in Adolescence and Young Adulthood, NICHD K01HD080722-01A1

Co-Director of Career Enhancement Core, Emory University's NIH-Funded Specialized Center fof Research Excellence in Sex Differences (SCORE)

Executive and Steering Committees and Director of Scholar Recruitment, Emory University's NIH-Funded Building Interdisciplinary Research Careers in Women's Health (BIRCWH) Program

Stigma and Adolescent Sexual and Reproductive Health in Ghana, Society of Family Planning Research Fund
Publications
Hall, K.S., Richards, J.R., Rentmeester, S., Livingston, M., Harris, K.M.

,

2019

,

Adverse Childhood Experiences and Risk of Unintended Pregnancy in Adolescence and Early Adulthood: Implications for Toxic Stress and Reproductive Health

,

Social Science & Medicine – Population Health

, ,

Hall, K.S., Manu, A., Morhe, E., Dalton, V.K. Challa, S., Loll, D., Dozier, J.L., Zochowski, M.K., Adanu, R., Harris, L.H.

,

2018

,

Understanding "Bad Girl" and family planning need among adolescents in Sub-Saharan Africa: The role of sexual and reproductive health stigma

,

Qualitative Research in Medicine and Healthcare

, ,

Hall, K.S., Kottke, M., Dalton, V.K., Hogue, C.R.

,

2017

,

Increasing awareness of ongoing implementation challenges to the Affordable Care Act's Contraceptive Mandate

,

American Journal of Preventive Medicine

, ,

Hall, K.S., Richards, J.R, Harris, K.M.

,

2017

,

Social disparities in the relationship between depressive symptoms and unintended pregnancy during adolescence and young adulthood

,

Journal of Adolescent Health

, ,

Hall, K.S., Harris, L.H., Dalton V.K.

,

2017

,

Women's preferred sources for primary and mental health care: Implications for reproductive health providers

,

Women's Health Issues

, ,

Hall, K.S., Sales, J., Komro, K., Santelli, J.

,

2016

,

The State of Sex Education in the United States. Journal of Adolescent Health

,

Journal of Adolescent Health

, ,

Hall, K.S., Patton, E., Crissman, H., Zochowski, M., Dalton V.K.

,

2015

,

A Population-Based Study of U.S. Women's Preferred Versus Usual Sources of Reproductive Health Care

,

American Journal of Obstetrics & Gynecology

, Epub 30 Apr 2015.,

Hall, K.S., Steinberg J.R., Cwiak, C., Allen, R., Marcus, S.M.

,

2015

,

Contraception for Women with Depression and Anxiety: A Commentary on the Evidence and Principles for Practice

,

American Journal of Obstetrics & Gynecology

, 212,

740-746

Hall, K.S., Kusunoki, Y., Gatny, H., Barber, J.

,

2015

,

Social discrimination, mental health, and risk of unintended pregnancy among young women

,

Journal of Adolescent Health

, 56,

330-337

Hall, K.S., Dalton, V., Johnson, T.

,

2014

,

Social disparities in women's health service utilization in the United States: A population-based analysis

,

Annals of Epidemiology

, 24,

135-43

Hall, K.S., Kusunoki, Y., Gatny, H., Barber, J.

,

2014

,

Unintended pregnancy risk among young women with psychological stress and depression symptoms

,

Social Science & Medicine

, 100,

62-71

Hall, K.S., Fendrick, A.M., Zochowski, M., Dalton, V.K.

,

2014

,

Women's Health and the Affordable Care Act: High Hopes versus Harsh Realities

,

American Journal of Public Health

, 104,

e10-13

Hall, K.S., Castano, P., Westhoff, C.

,

2013

,

The impact of a comprehensive educational text message intervention on young urban women's knowledge of oral contraception

,

Contraception

, 87,

449-454