Jean
O'Connor
Adjunct Associate Professor
Adjunct or Visiting, Behavioral Sciences/Health Ed.
Affiliate, Executive MPH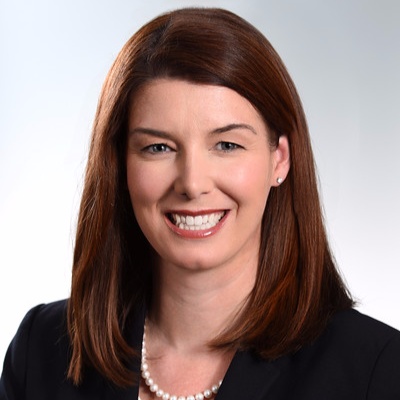 Jean C. O'Connor, JD, MPH, DrPH, FACHE is a public health leader and researcher. She spent 5 years as the chronic disease prevention director and chief public health policy officer for the State of Georgia. In those roles, she oversaw $30 million dollars of statewide programs related to the risk factors for chronic disease, chronic diseases, the state's health improvement planning process, and partnerships to improve population health. Before that, she worked at the Centers for Disease Control and Prevention; for the Campaign for Tobacco-Free Kids on international research; and, as a health policy advisor a governor. Since 2003, she also has been teaching masters students at the Rollins School of Public Health at Emory and she has been teaching in the doctoral program at UGA since 2017. She is a member of the editorial board for CDC's Preventing Chronic Disease. Jean is a past-president of the U.S. National Association of Chronic Disease Prevention Directors and on several non-profit health boards, including the national American Diabetes Association. She has served as the Principal Investigator on more than $100 million dollars in cooperative agreements and grants. Her research has been published in journals such as the American Journal of Public Health, Nicotine and Tobacco Research, and Journal of Health Services Research. In 2018, Jean was named to the Fulbright Specialist roster for global health and law. Her JD and MPH are from Emory, and she earned her DrPH in public health leadership at the University of North Carolina at Chapel Hill. She is a member of the State Bar of Georgia and a Fellow in the American College of Healthcare Executives.
View Resume
Areas of Interest
Cancer Prevention
Global Health
Health Policy
Obesity Prevention
Chronic Diseases
Non-communicable Diseases
Public Health Leadership
Education
MPH 2001, Rollins School of Public Health
BS 1998, Emory College of Arts and Sciences
JD 2001, Emory University School of Law
DrPH 2009, University of North Carolina at Chapel Hill
Courses Taught
PRS 561D: PH Advocacy Capstone I
Affiliations & Activities
Professional Service
Board of Directors, American Diabetes Association (2019-present)
Board Member, Georgians for a Healthy Future (2018–present)
Circle 59 Member, National Association of Chronic Disease Directors (2018–present)
Council for Education on Public Health Site Visitor (2017–present)
Chair, Program Strategy Committee, Heluna Health (2015–present)
Board of Directors, Heluna Health / Public Health Foundation Enterprises (2013–present)
Medical College of Georgia Dean's Task Force to Improve Overall Health (2017–2018)
Board of Advisors, Georgia Chapter of the American Diabetes Association (2015–2018)
Worksite Wellness Committee, Georgia Department of Public Health (2015–2018)
President, National Association of Chronic Disease Directors (2017–2018)
Chair, State Health Assessment and Health Improvement Planning Committee (2014–2018)
Board of Directors, National Association of Chronic Disease Directors (2014–2018)
President-Elect, National Association of Chronic Disease Directors (2016–2017)
Conference Faculty, Southern Obesity Summit (2017)
Co-Editor, Georgia Shape Symposium and Special Journal Supplement (2015–2017)
Board of Directors, American Diabetes Association–Georgia Chapter (2015–2016)
Conference Faculty, Robert Wood Johnson Foundation (RWJF) 2014 Public Health Law and Policy Conference (2014)
Certification Exam Item Writer, National Board of Public Health Examiners (2008–2013)
Health Law Section Board, Oregon State Bar Association (2013–2014)
President-Elect, Oregon Public Health Association (2013)
Senior Deputies Committee, Association of State and Territorial Health Officials (ASTHO) (2013)
Health Law Subcommittee Co-Chair, Council of State and Territorial Epidemiologists (2012–2013)
Preparedness Policy Committee Member, ASTHO (2012)
Member, CDC OPHPR Board of Scientific Counselors (2012–2013)
Conference Faculty, RWJF 2012 Public Health Law and Policy Conference (2012)
Conference Faculty, RWJF 2010 Public Health Law and Policy Conference (2010)
Immediate Past President, Rollins School of Public Health Alumni Board (2009–2010)
President, Rollins School of Public Health Alumni Board (2008–2009)
Biosecure International Society for Disease Surveillance Conference Meeting Planning Committee (2008–2009)
Association of Schools of Public Health DrPH Competencies Project Workgroup (2008–2009)
President-Elect, Rollins School of Public Health Alumni Board (2007–2008)
Secretary, Rollins School of Public Health Alumni Board (2005–2006)
Board Member, Georgia Women's Policy Group (2004–2007)
Founding Board Member and Treasurer, Public Health Law Association (2002–2008)
Peer-Review Activities
Editorial Board Member, Preventing Chronic Disease (2017–present)
Associate Editor, Preventing Chronic Disease (2016–2017)
Objective Reviewer, National Center for Injury Prevention and Control (2016–present)
Reviewer, Journal of the Georgia Public Health Association (2015–present)
Reviewer, Public Health Reports (2015–present)
Reviewer, American Journal of Public Health (2009–present)
Reviewer, Preventing Chronic Disease (2005–present)
Reviewer, Nicotine and Tobacco Research (2007–present)
Abstract Reviewer, American Public Health Association Conference, Community Health Planning and Policy Development Section (2009–2011)
Abstract Reviewer, CDC Annual Chronic Disease Conference (2008)
Reviewer, Bloomberg Global Tobacco Initiative Objective (2007)
Fellowship Selection, Allan Rosenfeld Global Health (2007)
Worksite Wellness Committee, Georgia Department of Public Health (2015–2018)
President, National Association of Chronic Disease Directors (2017–2018)
Chair, State Health Assessment and Health Improvement Planning Committee (2014–2018)
Board of Directors, National Association of Chronic Disease Directors (2014–2018)
President-Elect, National Association of Chronic Disease Directors (2016–2017)
Conference Faculty, Southern Obesity Summit (2017)
Co-Editor, Georgia Shape Symposium and Special Journal Supplement (2015–2017)
Board of Directors, American Diabetes Association–Georgia Chapter (2015–2016)
Conference Faculty, Robert Wood Johnson Foundation (RWJF) 2014 Public Health Law and Policy Conference (2014)
Certification Exam Item Writer, National Board of Public Health Examiners (2008–2013)
Health Law Section Board, Oregon State Bar Association (2013–2014)
President-Elect, Oregon Public Health Association (2013)
Senior Deputies Committee, Association of State and Territorial Health Officials (ASTHO) (2013)
Health Law Subcommittee Co-Chair, Council of State and Territorial Epidemiologists (2012–2013)
Preparedness Policy Committee Member, ASTHO (2012)
Member, CDC OPHPR Board of Scientific Counselors (2012–2013)
Conference Faculty, RWJF 2012 Public Health Law and Policy Conference (2012)
Conference Faculty, RWJF 2010 Public Health Law and Policy Conference (2010)
Immediate Past President, Rollins School of Public Health Alumni Board (2009–2010)
President, Rollins School of Public Health Alumni Board (2008–2009)
Biosecure International Society for Disease Surveillance Conference Meeting Planning Committee (2008–2009)
Association of Schools of Public Health DrPH Competencies Project Workgroup (2008–2009)
President-Elect, Rollins School of Public Health Alumni Board (2007–2008)
Secretary, Rollins School of Public Health Alumni Board (2005–2006)
Board Member, Georgia Women's Policy Group (2004–2007)
Founding Board Member and Treasurer, Public Health Law Association (2002–2008)
Peer-Review Activities
Editorial Board Member, Preventing Chronic Disease (2017–present)
Associate Editor, Preventing Chronic Disease (2016–2017)
Objective Reviewer, National Center for Injury Prevention and Control (2016–present)
Reviewer, Journal of the Georgia Public Health Association (2015–present)
Reviewer, Public Health Reports (2015–present)
Reviewer, American Journal of Public Health (2009–present)
Reviewer, Preventing Chronic Disease (2005–present)
Reviewer, Nicotine and Tobacco Research (2007–present)
Abstract Reviewer, American Public Health Association Conference, Community Health Planning and Policy Development Section (2009–2011)
Abstract Reviewer, CDC Annual Chronic Disease Conference (2008)
Reviewer, Bloomberg Global Tobacco Initiative Objective (2007)
Fellowship Selection, Allan Rosenfeld Global Health (2007)
Publications
O'Connor JC.

,

2017

,

Chronic disease prevention as an adaptive leadership problem

,

Journal of the Georgia Public Health Association

, ,

Gentili M, Serban N, O'Connor JC, Swann J.

,

2017

,

Quantifying disparities in accessibility and availability of pediatric primary care across multiple states with implications for targeted interventions

,

Journal of Health Services Research

, ,

O'Connor J, Gutelius B, Girard K, Hastings D, Longoria L.

,

2013

,

Paying for prevention: A critical opportunity for public health.

,

J of Law Med Ethics.

, 41 Suppl,

69-72

O'Connor JC, Matthews G

,

2011

,

State Laws, Informational Privacy, and the Public's Health

,

American Journal of Public Health

, 101(10),

1845-1850

Chriqui J, O'Connor JC, Chaloupka

,

2011

,

What Gets Measured, Gets Changed: Evaluating Law and Policy for Maximum Impact

,

American Journal of Law, Medicine, and Ethics

, 39(s1),

21-26

Chriqui J, Ribisl K, Wallace R, Williams R, O'Connor JC, el Arculli R.

,

2008

,

A comprehensive review of state laws governing Internet and other delivery sales of cigarettes in the U.S.A.

,

Nicotine & Tobacco Research

, 10(2),

253-265

O'Connor JC, MacNeil A, Chriqui J, H Bates, M Tynan, Eidson SKS.

,

2008

,

Judicial decision-making, the public's health, and state preemption of local tobacco ordinances.

,

Journal of Law, Medicine and Ethics

, 36(2),

403-12

O'Connor JC, Chriqui J, McBride D.

,

2006

,

Finding Lasting Legal Solutions to the Dual Epidemics of Methamphetamine Production and Use

,

North Dakota Law Review

, 82,

1165

Berg CJ, Thrasher JF, O'Connor JC, Haardofer R, Kegler MC.

,

1945

,

Reactions to smoke-free policies and messaging strategies in support and opposition: A comparison of Southerners and Non-Southerners in the US.

,

Health Policy and Behavior Review

, ,