Iris
Smith
Professor
Professor Emeritus, Behavioral Sciences/Health Ed.
Professor Emeritus, Executive MPH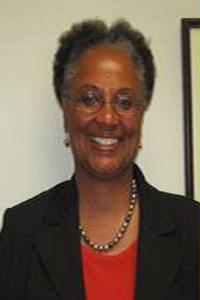 Iris Smith holds a doctorate in Community Psychology from Georgia State University and a Master's Degree in Public Health from Emory University. She is currently an Associate Professor in the Behavioral Sciences and Health Education Department at Emory University's Rollins School of Public Health where she has taught graduate courses in Program Evaluation, Substance Abuse, Social Determinants of Health, and Mental Health Capstone course. In addition to teaching Dr. Smith serves as the Coordinator for the Center for the Application of Prevention Technologies (CAPT) Southeast Resource Team. In this role, she supervises a team of training and technical assistance specialists, content experts and consultants who provide training and technical assistance to Substance Abuse and Mental Health Services (SAMHSA) state grantees in the12 states and U.S. territories that comprise the CAPT Southeast Service Area. Prior to coming to Emory, she was the Director of National Evaluation Services for the American Cancer Society, and has also served as a Deputy Commissioner for the Georgia Department of Juvenile Justice. From 1979- 1992, Iris was Principal and Co-Investigator on a number of studies on prenatal drug exposure and intervention for substance abusing women and their children at Emory University's School of Medicine. Her accomplishments include design, implementation and evaluation of outreach, intervention and treatment programs for substance abusing women and their children. She is currently a member of the Scientific Advisory Board for the National Association for Children of Alcoholics and has served on advisory boards for the Atlanta Association for Developmental Disabilities, Dekalb County Center for Torture and Trauma Survivors, Georgia NOFAS and the Marcus Institute. Dr. Smith's expertise includes substance abuse prevention and treatment, juvenile justice and program evaluation.
View Resume
Areas of Interest
Addiction/Substance Abuse
Behavior and Health
Evaluation
Education
Ph.D. 2000, Georgia State University
M.P.H. 1979, Emory University
B.A. 1971, Fordham University
Courses Taught
PRS 540D: Conduct of Evaluation Research
Affiliations & Activities
Member, Advisory Board National Association for Children of Alcoholics
Publications
Compton, D.W., Glover-Kudon, R., Smith, I.E., & Avery, M.E.

,

2003

,

Ongoing Evaluation Capacity Building in the American Cancer Society

,

In, The Art Craft and Science of Evaluation Capacity Building: Grounded Principles and Themes. New Directions in Evaluation. Josey-Bass. San Francisco.

, ,

Compton, D., Preskill, H., Baizerman, M., &nSmith, I.E.

,

2001

,

Integrating Theory and Practice: Conceptual Frameworks of the CEFP

,

Cancer Practice Supplement

, 9 (1),

17-22

Smith, I.E., Dent, D.Z., Coles, C.D., & Falek, A.

,

1992

,

A Comparison Study of Treated and Untreated Postpartum Cocaine Abusing Women

,

Journal of Substance Abuse Treatment

, 9,

343-348

McLelland, A.T., Kushner, H., Metzger, D., Peters, R., & Smith, I.E.

,

1992

,

The Fifth Edition of the Addiction Severity Index

,

Journal of Substance Abuse Treatment

, 9 (3) ,

199-213