Nancy
Thompson
Professor
Faculty, Behavioral Sciences/Health Ed.
Jointly Appointed, Epidemiology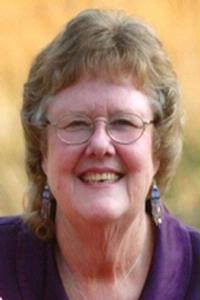 Dr. Thompson's career is intertwined with the development of public health at Emory; she helped create the Master of Public Health degree program, the Rollins School of Public Health, and the Department of Behavioral Sciences and Health Education. Today, she is known nationally for her distance-delivered depression management intervention, Project UPLIFT, as well as for her work in epilepsy self-management and her evaluation and teaching skills (see an Emory Public Health article focusing on Project UPLIFT. She has been the principal investigator of numerous federally-funded projects, among these the Coordinating Center for the Managing Epilepsy Well network, a network of universities funded by the CDC for research in epilepsy self-management. Dr. Thompson has received a number of teaching awards and currently teaches 5 classes per year, including the Teaching in Public Health course for RSPH doctoral students. She has chaired more than 220 thesis and dissertation committees. In 2016 Dr. Thompson was selected as the university's Scholar/Teacher Award recipient, which is bestowed upon a faculty member demonstrating exceptional teaching and significant contributions to the scholarly life of the university.
Honors and Awards:
Scholars/Teacher Award (2016)
Emory Health Promotion Champion (2013)
Rebecca Goldberg-Kaufman Ethical Neuropsychiatry Award—American Epilepsy Society (2012)
Emory University Distinguished Teaching Scholar (2009-2010)
Emory Williams Teaching Award (2007)—Emory University's Highest Teaching Award
Rollins School of Public Health Professor of the Year (2003-2004)
National Center for Injury Prevention and Control, Collaborative Success Award (1999)
CDC Communications Roundtable Award for the book Demonstrating Your Program's Worth: A primer on evaluation for programs to prevent unintentional injury (1998)
Rollins School of Public Health Professor of the Year (1993-1994)
Thomas Fort Sellers Award for Exemplifying the Ideals of Public Health (1992)
Delta Omega Public Health Honor Society (1990)
Bailey M. Wade Award for excellence in research (1988)
Special Award for Protecting the Scientific Integrity of the Centers for Disease Control (1979)
View Resume
Areas of Interest
Behavior and Health
Faith Based Health
Mental Health
Education
Ph.D. 989, Georgia State University
M.P.H. 1977, Emory University
Courses Taught
BSHE 585: Intro to Pub Mental Health
BSHE 716: Teaching in Public Health
BSHE 583: Mindfulness and Health
Affiliations & Activities
Behavioral Sciences and Health Education - Epidemiology
Publications
Thompson, N. J., Walker, E. R., Obolensky, N., Winning, A., Barmon, C., DiIorio, C., & Compton, M. T.

,

2010

,

Distance Delivery of Mindfulness-based Cognitive Therapy for Depression: Project UPLIFT.

,

Epilepsy & Behavior

, 19,

247-254

Thompson, N. J., Patel, A., Selwa, L. M., Stoll, S. C., Begley, C. E., Johnson, E. K., & Fraser, R. T. (in press).

, ,

The efficacy of Project UPLIFT for depression prevention: Distance delivery of mindfulness-based cognitive therapy to people with epilepsy.

,

Journal of Consulting and Clinical Psychology.

, ,

Walker, E. R., Engelhard, G., Barmon, C., McGee, R., Sterk, C. E., & Thompson, N. J.

,

2014

,

A mixed methods analysis of support for self-management behaviors: Perspectives of people with epilepsy and their support providers

,

Epilepsy & Behavior

, 31,

153-159

McGee, R. E. & Thompson, N. J.

,

2013

,

Disordered eating and forced sexual intercourse among adolescent males.

,

Journal of Men's Health

, 10(3),

104-111